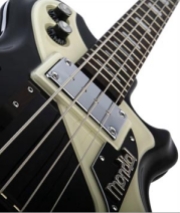 Electric Booking aims to be the link between artists and talent buyers all over Europe. Our work includes advance planning in its entirety: initial contacts with promoters, pre-dating of gigs, contractual signings, distribution of promotional material, art works, and artist support as well as the accompanying of gigs and tours on location, and the concluding accounting after the show if desired - anything relevant to make a tour a series of successful events.
Electric Booking will always develop an individual concept for each artist, still regarding an artist an artist and an album an album, not a product only. We are dedicated to making every production a special event for performers, fans and patrons alike! Electric Booking is striving to bring a wide range of rock music to quality venues and to really get the word out to a target audience about an upcoming concert by recruiting enough assistance to cover all promotional activity from conception to the completion of the concert event.
Electric Booking also administers sponsorship endorsement acquisition, publishing and licensing placement of artists, musicians, bands, and writers in all fields of music and art. In conjunction with the product managers at the label and with the artists, we offer several services during the promotional campaign: CD mailings to relevant media partners including individual promo sheets and feedback form sheets if desired.
Our selected partners include printed rock & metal magazines, rock & metal clubs, rock & metal radios, online magazines, yellow press & city magazines, as well as selected TV stations and freelancers. We also provide telephone and/or e-mail inquiries on interview requests and reviews, registrations for relevant soundchecks of printed magazines, acquisition of competitions in the most important magazines, radio stations and online mags, special activities (give-aways, bannering etc.), and touring announcements. An individually timed feedback of incoming results with clients and/ or distributors can be provided, as well as the set-up of release partys at selected venues and artist support service on tour and during interview days.