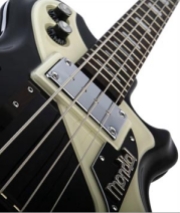 We do not really mind recording contracts or the availability of an artist's CDs via a professional sales channel. So if you've got a bunch of platinum records under your belt, please feel free to drop us a line. But... we also dig unique new bands and the greatly overlooked - the mere fact that you are not selling any CDs doesn't necessarily mean that we will work together, but we'll listen to your music attentively. Please be able to provide your own press kits for us to distribute or let us know at an early stage that you'll need help in assembling these.

We strongly believe in a personal approach and a close connection to the artist. Electric Booking will do the research, we will be informed and organized - as will you - , and together we'll be making decisions based on knowledge and experience - above and beyond the call of duty !

Electric Booking does not claim, nor intend, to act as the sole management or the exclusive representative to every artist we work with. We also work very well with other management teams and/or booking agents. So: no contractual binding and gagging and no resorting to cut throat tactics. If one project goes well for all parties involved, we'll join forces again anyway. We encourage artists to actively take control of as much of their own management and promotion as they can.

Seeking tour engagements is a long-term proposition and needs a considerable investment of time, energy, and money. We caution all artists to undertake this endeavor with these considerations in mind. While we believe that every artist should be able to make himself heard and to explore the marketplace, there is no guarantee that the process will be quick, easy, or even easily affordable.