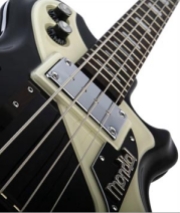 Sending demos or CDs
We will listen to your demos or CDs attentively. Please inquire for a first contact before sending any unsolicited material without our confirmation.

Promotional material
Electric Booking provides a media section that contains all kinds of downloads, be it music, press photos, or hi-resolution logos. The CDs we have in stock are for booking purposes only. Online Magazines and radio stations can only be provided with CDs if the capacity made available by the record company allows it. We will of course help you to direct your request to the record company of the respective band.

Purchasing tickets
Unless advised otherwise, tickets for our forthcoming concerts must be purchased either at the local venue or, in case of supraregional advance sales, at the ticket sales agency.
Electric Booking does not sell any tickets. We will be pleased to advise you, if possible, of the regional contact for ticket ordering and reservations.

Jobs
There are no vacant positions at this time. However, as we also work with freelancers, we are prepared to receive CV's from freelancers as need arises and after prior agreement.

Street Teams
Electric Booking has a net of street teams to distribute promotional materials and to do market research etc. If you're interested in joining one of our teams, please get in touch by email.

Rescheduled events
If an event is rescheduled, your tickets will usually be good for the rescheduled performance. If an event is completely cancelled, a refund will usually be issued if the tickets are returned within 30 days of the event of cancellation. Please do always check with the venue as dates and times are subject to change.